Spray Foam Insulation
D.B. Insulation of Southern Maryland
With Spray Foam Insulation, the weather may change outside your house, but inside it stays nice and warm. It physically makes it impossible for cold air to penetrate into your house, no matter the wind speed or temperature outside.
Benefits of Spray Foam
Highest R-value per inch
Air Tight Seal
Most Comfortable Inside Environment
Utility Bills Drop Drastically
Furnaces last longer
Long Life Span
Moisture Barrier
Deters Mold
240-466-6880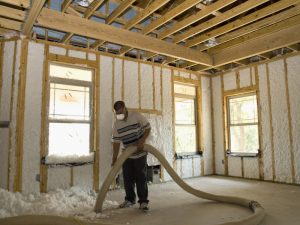 Fill Out Form Below
Why Use Us?
Lowest Cost
Because we're a small company where the owner answers the phones and does the estimates, our prices cannot be beat. Our low overhead works for you
Best Quality of Work
We are the #1 Rated Insulation Company in Southern Maryland by far. We have never had a complaint from a single customer, and that's a fact!
100% Satisfaction Guaranteed
We're not happy until you're happy. We guarantee that you will be satisfied with our estimate, our contract, and our work, or we will make it right!
Start Here
Please Fill Out Our Contact Form for a Free Estimate